Interior view facing Main Street.
The main open area provides a light and airy feeling. There are floor outlets for electrical and communication cables to the right of the wood columns.
In the background is a large room that could be used as a conference room. The walls are insulated and the glazing is double pane. There are ample electrical and communication cable outlets.
The wood column covers are for architectural displays and can be removed. Inside is a 6-inch structural steel column.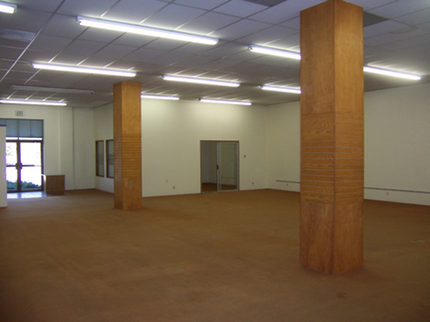 View inside the conference room.
View toward the West entrance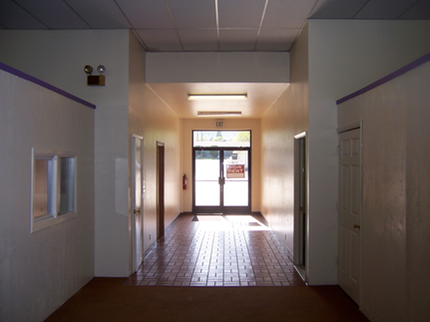 East office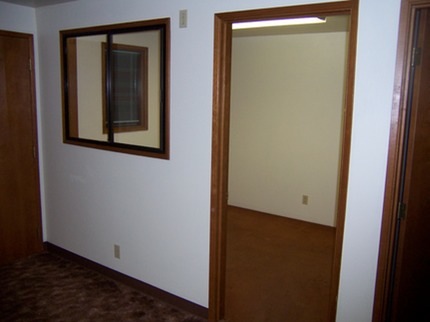 West office with 400 Amp (main) electrical panel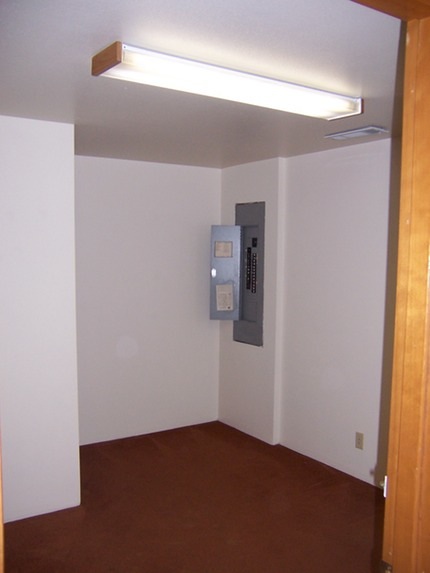 West office storage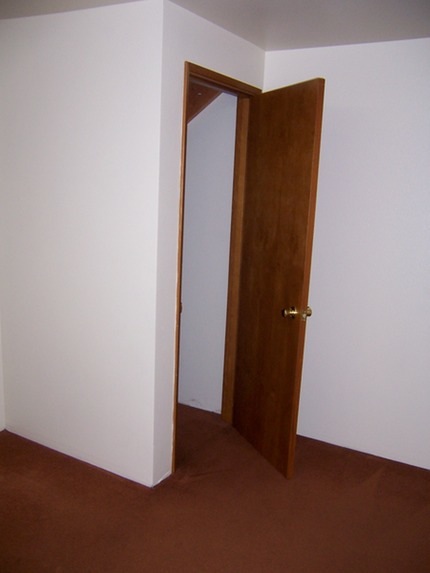 Open area (cabinet not part of building)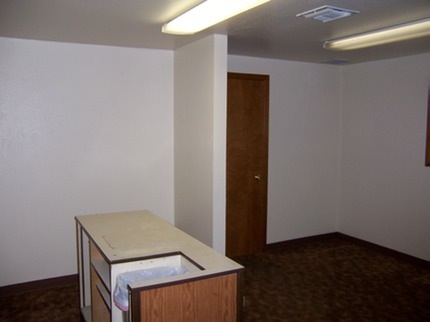 Restroom